Wine Lover's Jelly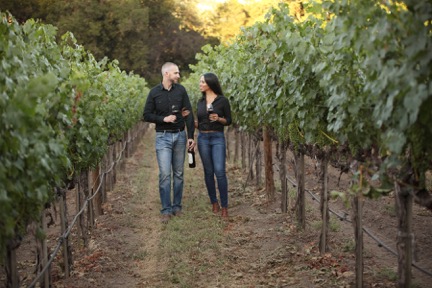 Wine Lover's Jelly, created by husband and wife team Jason & Mercedes Stahlberger, sources Napa Valley wines and is hand batched in Napa, CA. Leftover wine is given a new purpose, creating a product that can be enjoyed in many ways.
Some of our favorite uses are of course cheese boards, toasted sourdough with butter, PB&J sandwiches and as a glaze to pork, beef, lamb, chicken and salmon!
We hope you enjoy these as much as we do!

---
Currently available at:
Detour Salon & Store, Encinitas
Oxbow Cheese & Wine Merchant, Napa
Oakville Grocery, Napa
Sunshine Foods, St Helena
Makers Market, Napa
Plump Jack Wine & Spirits, San Francisco
Napa General Store, Napa
The Prisoner Wine Company, St Helena
Equality Vines, Guerneville
Big Bottom Market, Guerneville